Excellent transaction. From contract to closing smooth sailing without any glitches or surprises.
Melissa was a wonderful real estate agent!! Its great to have someone who is very knowledgeable about there work and resourceful!!! She cares that your happy with your home and its within your means!!! My experience was great !!! I recommend if your house hunting contact Melissa!!!!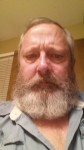 Melissa went far and beyond to help me find the right house for me. I highly recommend her for all your house hunting needs. I will definitely seek her experience and expertise again.